Every year is the same. New year, hangover (well, not this year...), ski jump championship, new year's concert... and the CES (http://www.cesweb.org/default.htm) in Las Vegas. I can't stand putting dreamy eyes when I read the news on possible novelty from the different consumer electronics manufacturers...

Interestingly, this year (Jan 10th to 13th) there will be some speeched from Automotive Managers - connection to networks is gaining speed. New functionality, related to our multimedia lives...
As always, Apple won't be there. They have "their" fair. But the other couple of hundred manufacturers...
Me, personally, I will be watching (from far away...) the new proposals from Canon, and I am not against Nikon. Also the new SLR from Sony, with translucent fixed mirror may probably fight their place...
But no, I will not go there. It is too late to look for planes, hotels... and I don't have th budget for it. We are in a crisis! Maybe some other year...
However, I picture me slowly towards Photokina in Cologne from Sep 18th to 23rd. This is not so far away, nor so expensive... and I still have time for planning.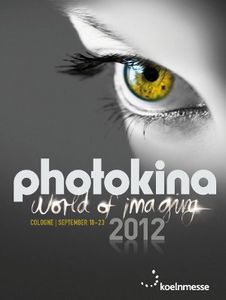 I know, Photokina is only for photography (and video, printing, storage...), but that's life, this year there will be no Sonimag in Barcelona... Besides, most of 2012 will have passed already, and (hopefully) we will see the crisis with different eyes... will you come with me?