So, today my Revolvermaps.com counter (a small blue globe on one side here...) hit the 10,000 mark. Of course, as I installed it some months after the blog start, count is slightly different from that of Over-Blog - still it makes an impressive number for me...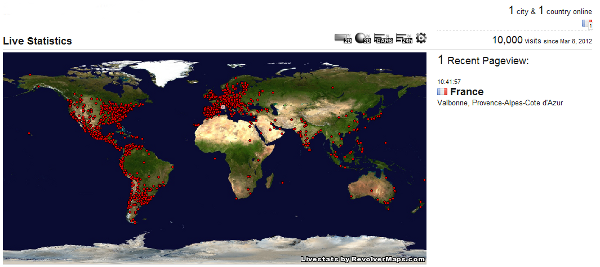 Officially, number #10,000 has been detected in Valbonne, Provence-Alpes-Cote d'Azur (France). Was it you? I may start of thinking on some official logo and give-away T-shirts, as in the good sites...
Let's see when I hit the 15,000... share this site if you like it!