(comes from here)
To finish this series, today I will show you how to make it in Windows: with the application WinWGet, which (as I commented in the first post on this topic) has even a portable version.
If you have it already installed, open it. You will see multiple options that you will NOT use today, if you created the Over-Blog page as I suggested (with all posts to be downloaded in a list).
The way to work is to create "jobs", where you indicate the target website and the kind of download to perform. Once you have defined this, you just need to launch these jobs to start the download. MOst important thing here is to define the target folder for the files.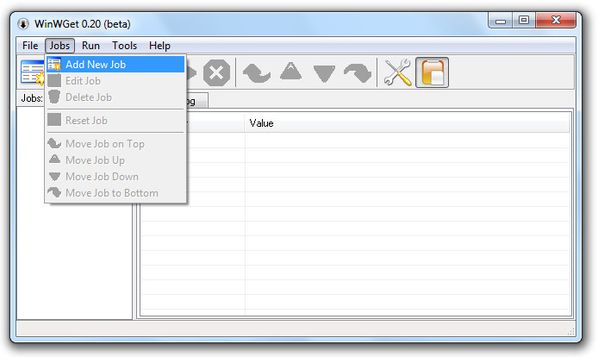 In the configuration window, you will introduce the same arguments (under "Additional Params...") described for the linux example: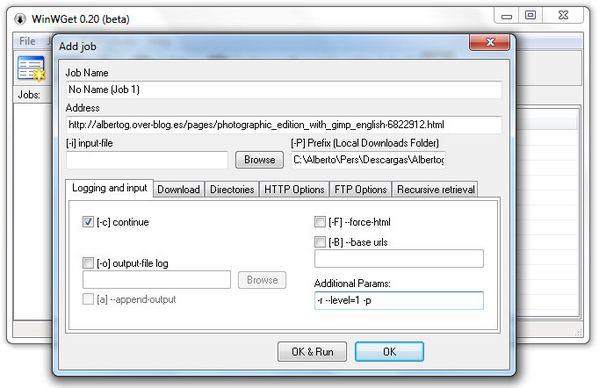 - "-r" to indicate recursive download
- "--level=1" to limit the download to the first level of links (this means: not the external links named inside those).
- "-p" to download also the included images, if any.
Once you are happy with the settings, you may click "OK & Run", and the job will start automatically.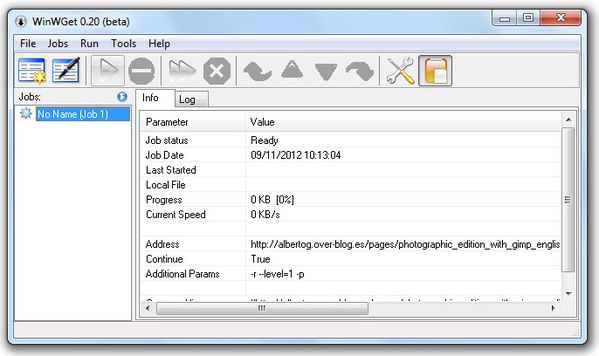 An important point here, you should limit download speed, so that Over-Blog will not block the service (or something worse...)
This is done upon job configuration, under the tab "Download", ticking the box "limit rate" and introducing the desired value in the corresponding field... A speed around 5 to 10Kb/s will get you a high number of posts in a few minutes...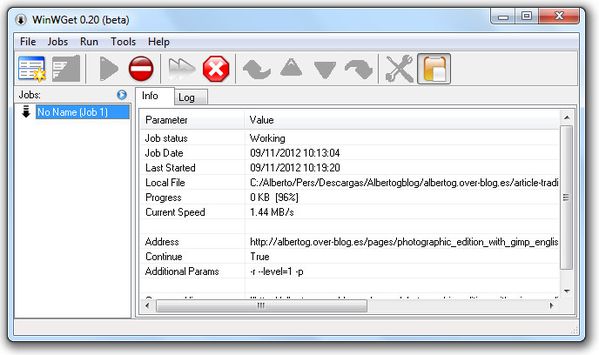 WinWGet will show you the progress of the download process for each single file in the "Log" tab...
If you have any doubt, just say it!
(well, more to come soon?)