I won't cheat you: my blog has had very few visits recently. I know, I don't spend much time on it. Average visitors count is usually around 30 - 40 unique IP addresses.
But, between yesterday and today, I had some audience "peaks", coming from some "unidentified" places in the US... Look at the realtime reporting of the RevolverMaps counter: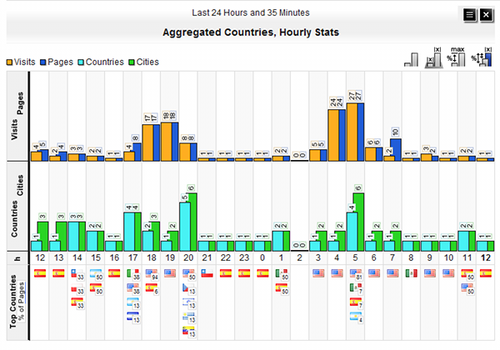 Furthermore, these visits have not been added officially to the Over-Blog counter... So Google may be checking the publications of their registered editors (me, I am one of them...), or rather NSA is looking for secret information hidden in my images... what do you think?