One quick tip today. You may produce your own QR-codes, to be included as images on any web page or printed document, with the free tool "Zint Barcode Studio Portable", that you may download from PortableApps.com.
This way, you may get traffic to your website, blog or online shop, in a less-intrusive way.
The application installs onto any USB stick (also in a local folder!), using just 4Mb of space. Upon launching, you just need to pick your desired barcode format (in this case, QR Code - ISO 18004) and type-in the desired internet address - or just copy and paste from the open site: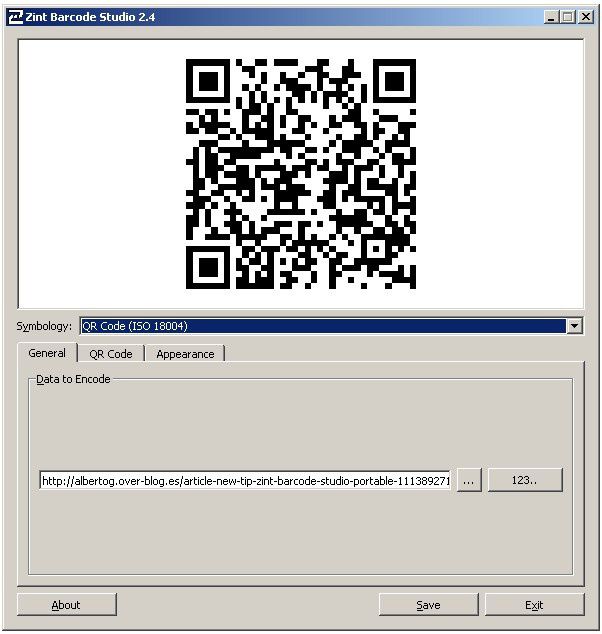 So that the final outcome will be produced as follows:

Output format is PNG, since it will not lose any information (JPG might produce blurred data). The saved QR-code points to your web! - Try scanning the above one from the screen with your smartphone...