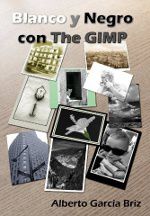 This morning I completed the process I described yesterday. Last revision was positive, so I finalized all paperwork with CreateSpace.
The book can already be purchased from the online store of CreateSpace, through this link. In a few days, it will also be available in the Amazon network...
My next project is already started (again, in my free time, so don't expect it within this year...). It will be an English translation of this book, updated to the new 2.8 version of GIMP...