Spectacular improvements in edition software, together with on-demand printing, are allowing for book creation and publishing in really small batches - from a single book to maybe a few hundreds books. In spite of pricing slightly higher (compared to traditional offset printing), this may be the easiest way for self-publishing - and even self-marketing. This post will present the basics of the book composition.
Edition process
Most of on-demand publishers will accept a PDF file. To create it, and depending on the planned book contents, you will have to prepare all contents in advace:
Texts
Indexes
Reference, documentation, bibliography
Images, graphics
(Decision on) document style, fonts, colours...
If you intend to publish a simple book, current text processors (MsWord, OpenOffice Writer...) will already have the capability of direct saving to that format.
If the document is planned to be a complex one, including a big number of different texts and images, with a specific layout, you may need to use specialized software, such as Adobe InDesign or the freeware Scribus (that you may download from Scribus.net).
Anyway, it is important that the file is including already all planned pages in the book, even the blank ones (used typically to reach a multiple of 4 or 16 pages).
The cover
The cover will be produced separately, and it typically includes (together with the title and author) some image or composition (in PDF, TIF or JPG format). Further data such as ISBN number or barcode are needed only if you intend to sell the book through the standard channels (book shops or online).
The format
Both book and cover will have to adapt to the available formats from the specific publisher.
It is important to check all available formats, both in dimensions and number of pages possible (even the binding technique!), paper quality and finishing, even if the specific selection allows for colour printing or not... You may end up in a format which is not valid for your book idea...
Files
Main target wil lbe to have two separated files, one for the interior and the other for the cover. Those files may be merged in case of online (ebook) publication.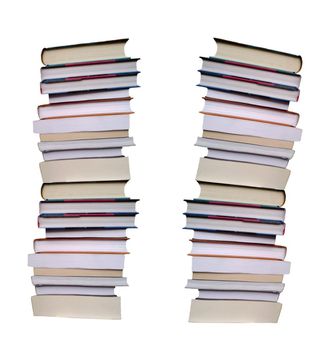 More?
See how to continue in the printing process...