Finally I received first physical samples of my book. They arrived just twelve working days after purchase. Not bad, if you consider that those were printed near Chicago, in the US...
Cardboard box containing the three books (all already allocated...) did not have any external identification - somehow, I expected some box similar to the ones used by Amazon, but CreateSpace follows a different process.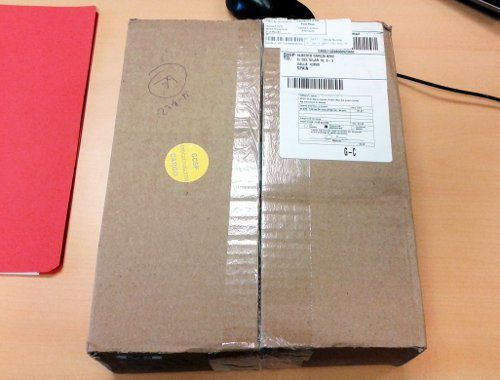 Visually, the book has a great look, quite professional.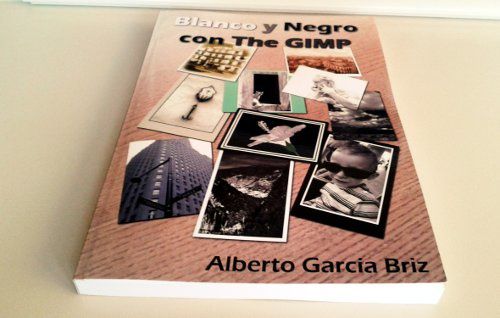 Binding is right, with glued spine. Cover is glued with some extra glue margin, about five or six millimetres.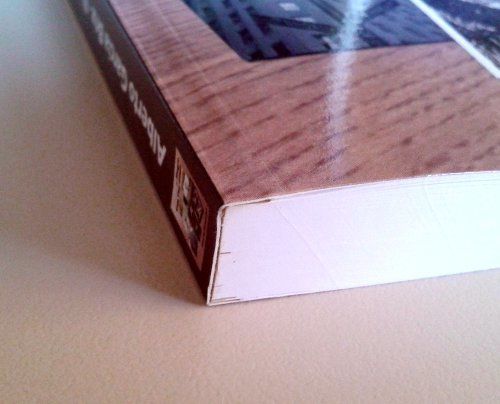 When I open the book, I can see that the paper is NOT the same as the used in standard offset processes, but a bit more coarse. I presume this is a matter of technical need, for ink drying (and cost, of course). It does not feel uncomfortable, anyway...
Image printing has good resolution, and colors are quite as expected. maybe too saturated, for my taste. But proposed difference between samples can be observed, so I'm quite happy with this.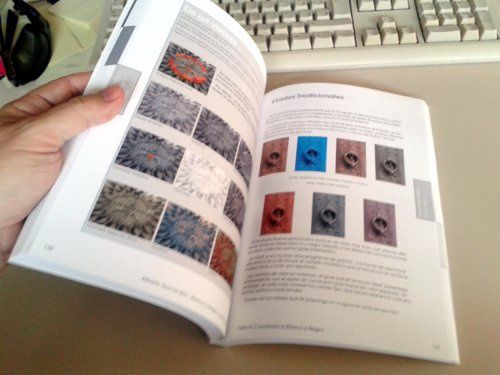 Regarding black and white, I'm also happy to notice that blacks are so - not just some dark grey. This means, CreateSpace do use cuatricromy for printing...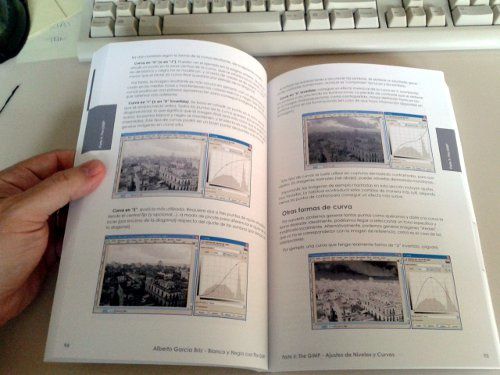 Now, I just need to read it from beginning to end, to see what I missed after several digital proof-reading loops... I'm sure I will find something.
If you like curiosities, CreateSpace prints the actual printing date on the last page of each book - so they are all different! - Mine were printed on Aug 11th...