OK, you have tried many times to produce some design, for a web page or a logo, and colours did not seem to match in the end... what to do? Scribus might have the answer for you...
Scribus includes a tool called "Colour Wheel", that calculates different colors based on certain input. It can be called from the command "Extras -> Colour Wheel":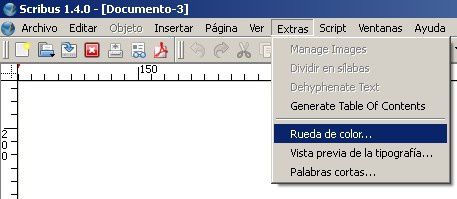 There, you may choose the method for the calculation of the colour scheme (2, 3 or 4 colours), and see a preview of the output colour combination (left, below). Effect on black or white text is shown.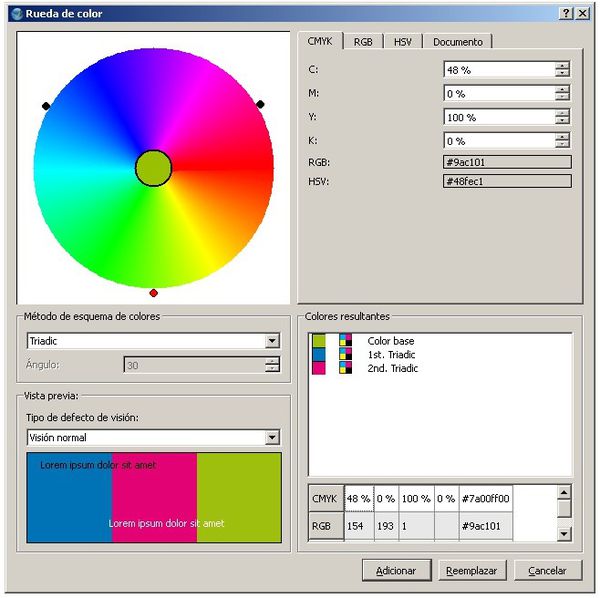 By moving any handle around the main colour wheel, Scribus will automatically calculate the other colours. Handle data can be seen in detail in the tabbed info (above, right), and each specific colour can be read in the lower right area, by clicking on the base result and its related ones.
The obtained RGB values can be used on any design application - including InkScape and GIMP... now, there is no excuse anymore!