You may download a full version from their web page http://www.scribus.net. Currently you will find the 1.4.1 released. Installation should not give any problem under windows. If you are using some recent Linux distribution (Ubuntu, for example), you may have already Scribus in it...
Upon startup, if you did not deactivate this option, you will see a dialog window as follows (in this case, in Spanish):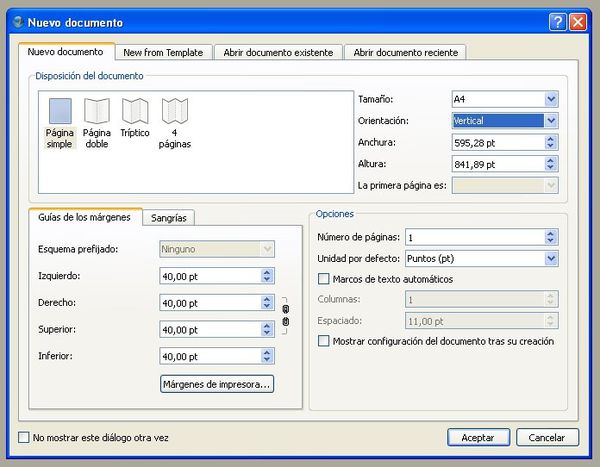 Most options are similar to any edition program. You may define page size, format, margins... for the document, with the added options to produce tryptics or four-fold brochures.
Besides, you may define bleeding (by default, those are set to zero) and the initial number of pages. All data can be changed later, but it may be useful to have all blank pages from the beginning, to create a first distribution of contents.
As in other programs, there is also an option for starting from a given format. In this case, you will find from A0 posters down to professional visit cards...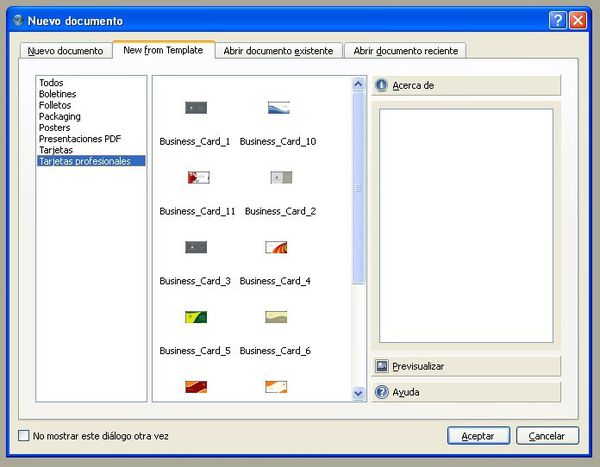 If you define the document from the first window, you will see al defined pages in the master view. You can zoom in and out with the adjusters that you can find in the lowerleft section of the main window. The option "double pages" refers to a document with different left and right pages. This is important for page numbering, bind-side margins, etc...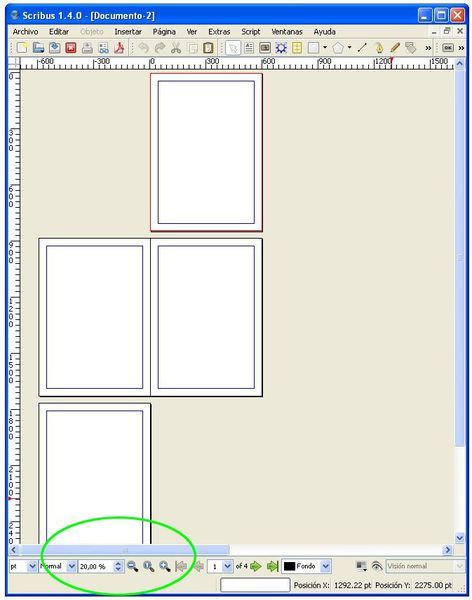 Scribus files are stored with their own .SLA extension. Furthermore, Scribus creates backup copies with the .sla.autosave extension.