A missing point in this blog was the creation of short tutorials as edition examples. Well, you got it. Here you have the first one...
In this case, i will play just with colour. I will use a picture of my daughter (I'm proud of both my daughter and the picture itself).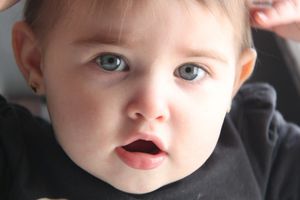 I will change her eyes' colour, to create a rainbow (which I raised in a previous post). To do so, first step will be to select both eyes, subtracting the retinas to keep original black colour on those.
I already explained in a previous post how to add and substract areas, so I will not do it again here.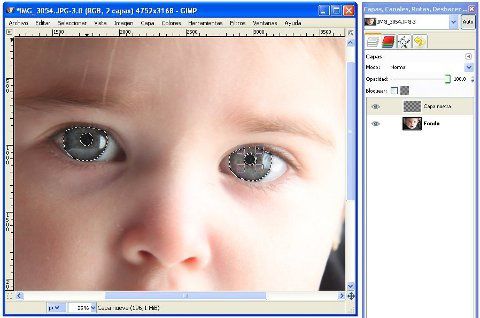 With the selection still active, I create a new layer over the background one. Edition done to this layer will affect to the eyes area only, leaving the background unchanged.
With a "big" brush" (this depending on your image size), I paint the eyes in radial direction. Don't worry, you will not paint outside the selected areas (that's the intention of selections!). Try to overlap colours - but this is also not critical, if some background is still visible.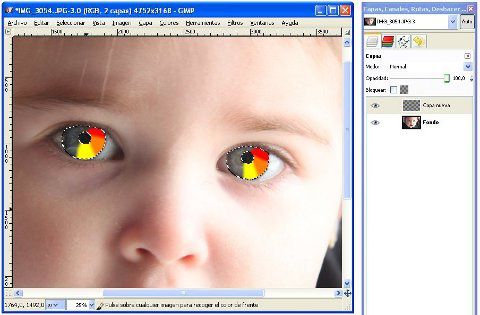 When you are finished introducing all wanted colours, apply a gaussian blur (Filters - Blur - Gaussian blur...) with a small radius, just to soften all contours.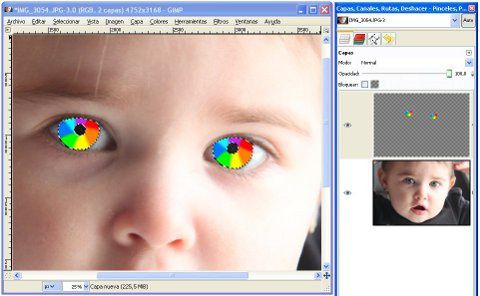 With the background layer active now, I will dim the overall colour, by means of "Colour - Tone and Saturation" menu.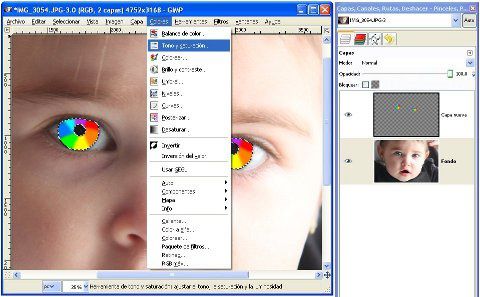 I set -75 as saturation value. Note that only the colours in the background (selected layer) are affected.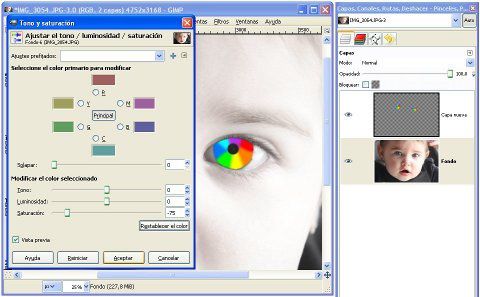 Important: this last step has to be done with unselected areas; else you would just adjust the eyes...
Now, change the fusion mode to "Soft light". Should you chose another option, the result would be different...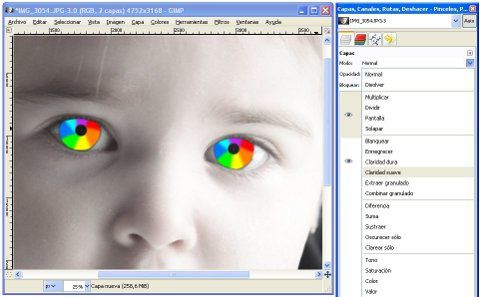 Now you have the final image. You might still apply another gaussian blut to the upper layer, to soften hard borders, if any.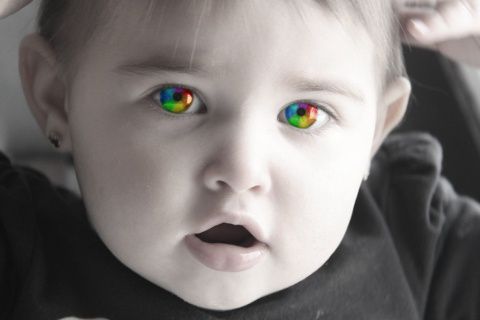 Notice that by selecting this fusion mode, glare in the eyes is maintained. This keeps some realism to the picture...
Now, you just have to flatten the image (with right mouse button over the layers miniature) and save it with a new name...