Well, I write this post against my will... Last Friday, my daughter dropped my EOS 500D to the floor (my fault: she's only one year old, I left the camera on the table over some magazines...) and the display protection glass broke...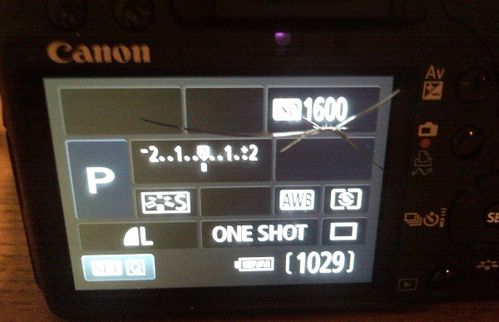 After recovering from the shock, I took several deep breaths and left a whole day pass by; I make a couple of shots, and it seems that the camera is still working. It is only a matter of the protective glass.
Anyway, since it is a glass plate (and not plastic), I had beter replacing it. I serarched in Internet, and I found the reccomended repair service... at 70€ per hour. Delivery at my cost, too. Wow.
So I kept on searching. I found a nice thread (in Spanish) published by "Vampyressa" (visit her blog - very interesting!) in the "Canonistas" forum, where she explains how to change it in an EOS 40D. Not exactly the same model, but she swears it is as simple as with that one...
So I take another deep breath and dive into eBay. After a couple of years in the market, it is quite easy to find spare parts for the 500D, and prices have gone down... From the given 70€ in that post, I find something around 15€, including the double-sided adhesive.
On Saturday 3rd I received confirmation on the shipment, so I expect it to arrive in a few days... until then, I will dedicate myself to meditation and relaxation.