Only a couple of days ago I commented the presentation of Raspberry Pi, a compact computer at a ridiculous cost, which could make the Arduino community tremble, due to the kind of operating system it could include - a Linux, more or less complete.
Well, today I read news on a new concept, which seems to be running around for some time already, too.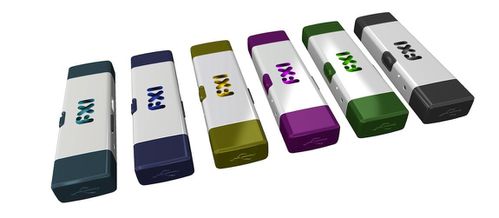 Cotton Candy from the Company FXI Technologies.The concept in Cotton Candy is slightly different. The idea is to include a full computer, but in this case... in the size of a memory stick. It would connect directly to the monitor (through a HDMI connection) and it would be powered through an USB connector, on the other side.
As I say, the concept is totally different, something that can also be noticed in the price segment planned for the initial samples - around $199.
Cotton Candy would work with Ubuntu and Android 4.0, whereas Raspberry Pi is planned to work with other flavours of Linux. It would include a 1.2GHz dual core ARM Cortex A9 and 1Gb RAM, plus WiFi, Bluetooth, dedicated GPU...
Of course, I stopped all my Arduino plans. If the trend continues, we may face a completely different scenario in a few months, when planning to create some "home toys"...
More info?
FXI Technologies, www.fxitech.com
Cotton Candy Development Community, www.cstick.com
You might also like...